Scallop, butternut and root vegetable tart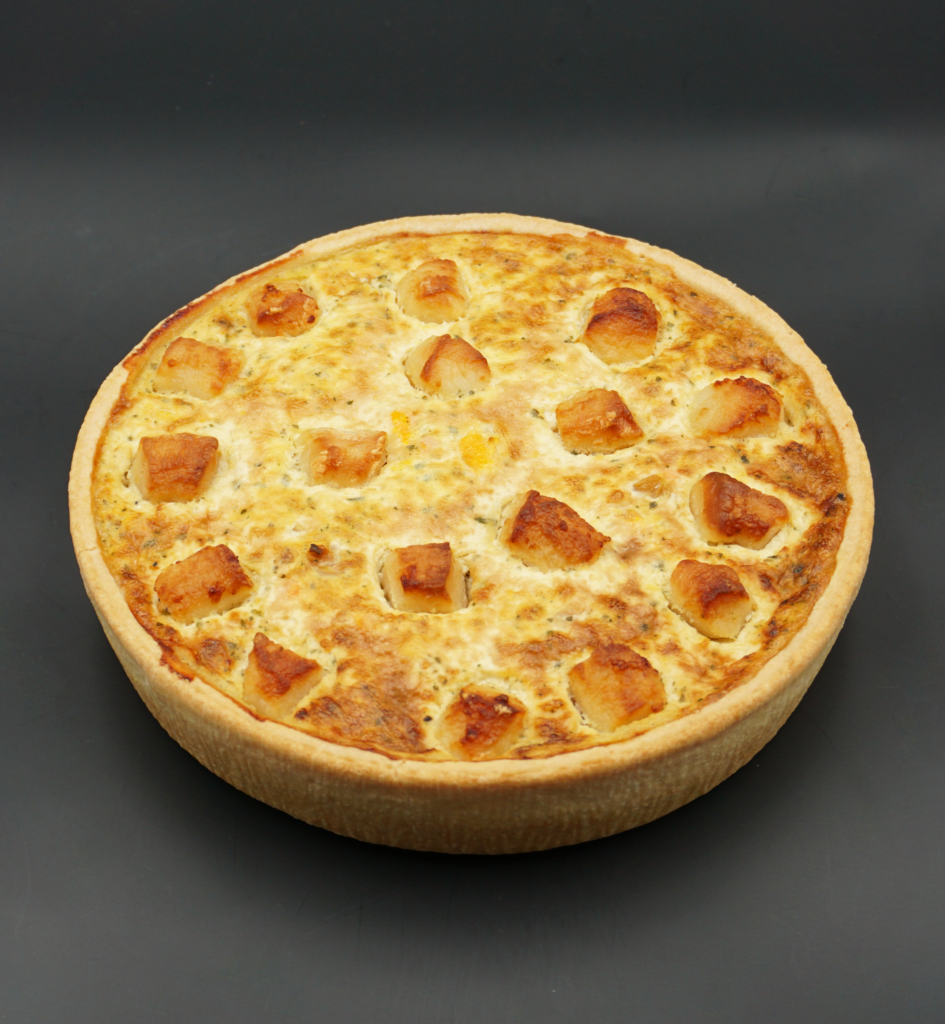 As an expert in shortcrust pastry, we offer you a recipe for a gourmet and original tart to share. We are sure that this one will delight your guests' taste buds. So get cooking! 
Tart for 6/8 people 
Ingredients : 
- 300 g flour 
- 150 g soft butter
- 2 g salt 
- 80 g water
- 250 g cream
- 250 g milk
- 2 eggs
- 2 egg yolks 
- 400 g butternut
- 2 carrots
- 1 parsnip
- 1 clove of garlic
- 2 pinches of salt/pepper
- 2 knobs of butter
- parsley 
STEP 1: 
Sand the flour, butter and salt together. Add the water. Knead until you get a homogeneous dough. 
Cover the dough and let it rest. Roll out the dough with a rolling pin. Line the pie tin. 
STEP 2: 
Peel and seed the butternut. Cut it into cubes and cook them in a frying pan covered with a good dab of butter.
Season to taste. Set aside.
STEP 3: 
Peel the vegetables and cut them into brunoise or cubes. Chop the garlic and parsley. 
In a frying pan melt a good knob of butter. Add the root vegetables and garlic. Sear the vegetables and cook them, keeping them crunchy.
Add the chopped parsley at the end of the cooking time.
STEP 4:
For the quiche mixture, mix the cream, milk and eggs. Season to taste. 
STEP 5: 
Add the cooked butternut cubes and the diced root vegetables to the quiche mixture. Mix well. 
Pour the preparation onto the shortcrust pastry. Arrange the fresh or defrosted scallops on top of the tart (between 110 and 160 grams). 
STEP 6:
Preheat the oven to 200°C. Place the tart in the oven and bake at 190 to 200°C for 40 to 45 minutes (depending on your equipment). 
Well done cooks, now it's time to enjoy your delicious pie, enjoy!