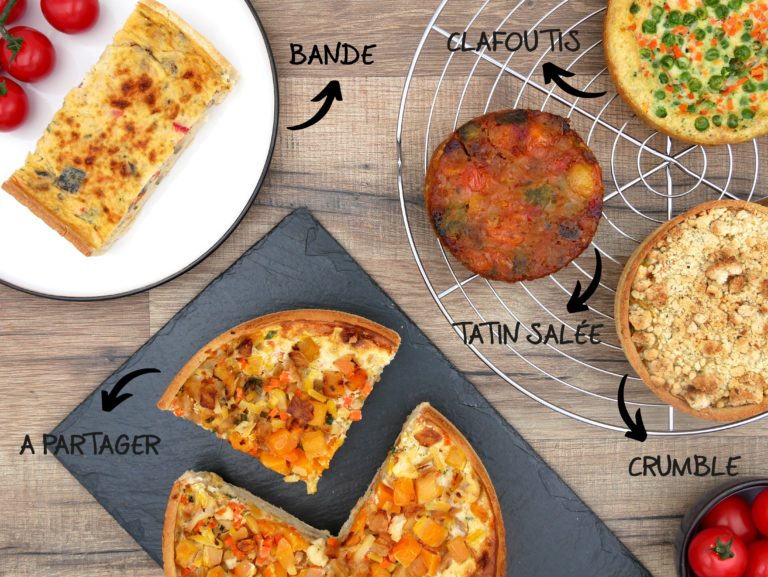 Since 1994, we have been creating tasty and creative recipes in the world of savoury tarts. Our know-how of shortcrust pastry allows us to develop quality products.
In order to meet the different consumption moments, we offer quiches and savoury tarts from 100g to 1.2Kg.  
Our know-how in savoury tarts inspires us to create innovative recipes: the Tatin, the clafoutis or the crumble, in a savoury version.