Against this backdrop of changing mealtimes, savoury tarts offer a practical, gourmet solution with excellent value for money.
It's time to innovate, even revolutionize the world of tarts!
With its price positioning, choice of recipes, originality and variety, the Bistrot range is a response to these trends in out-of-home consumption.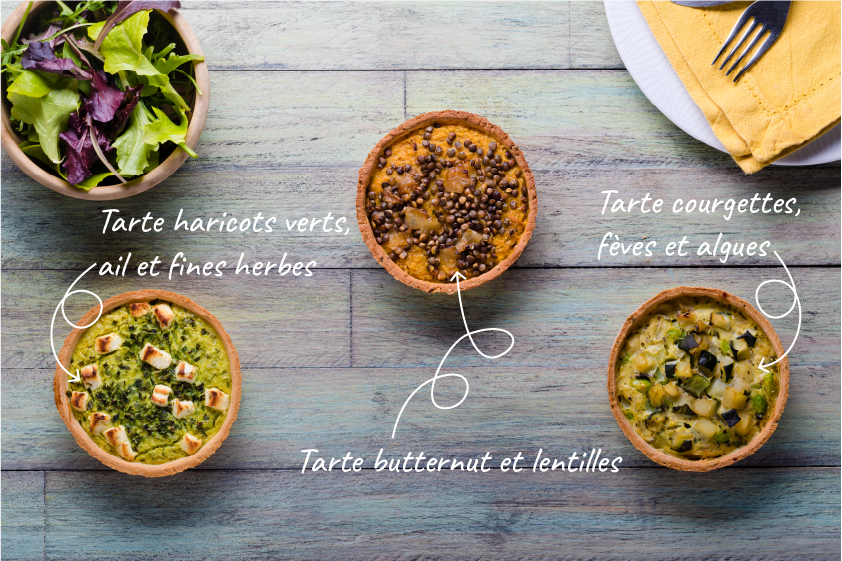 Bistrot
Balance
Gourmet vegetarian recipes featuring exceptionally good nutriscores for savoury pies.
Their nutritional qualities are also marked by very good protein/lipid ratios.
Bistrot
Generous
An innovation in the world of tarts: the savoury tart becomes a dish in its own right, comforting and inspired by the classics of French and international gastronomy.
Accompanied by a salad, it's practical, economical and above all generous.