1994

It all began in 1994, when the family group J.DIS bought a production site for pastry products in Torcé, Brittany, France. GELDELIS is born: a Brittany based companyspecialised in Quiches & Tarts.

2005

Our expertise inspires us to reinvent Quiches & Tarts by creating innovative recipes in a mini format. We launch the mini bouchées.

At the beginning, these minis were filled with a piping bag. Today, we use dosing machines and we keep the artisanal spirit by our manual finish. This product has now become emblematic.

2008

We expanding and transform our packaging and storage areas. This allows us to meet a growing demand on quality standards.

This investment is rewarded with two certifications: IFS Food and BRC.

2011

We decide to enrich our family of tarts with an original product: we revisit the famous tarte Tatin in a savoury version. 

It was a great success. The savoury Tatin is now available in a variety of recipes: summer vegetables, courgettes and goat's cheese, carrot duo...

2012

With the integration of SEADELIS, we are strengthening our culinary expertise and mastery of seafood products.

2019

We are investing €7M to modernise and expand our production workshop. A team of over 60 people make quiches, tarts and mini-bites every day.

2023

Today, Geldelis, between tradition and modernity, is recognised in all the distribution networks for offering Quiches & Tarts that are suitable for any occasion.

A Breton company, we export our products to many countries: Germany, Switzerland, Japan, Israel, Hong Kong...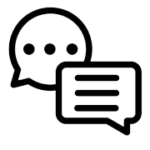 Proximity
The family spirit is in the DNA of our company. We are therefore committed to establishing close links with our customers and suppliers for relationships based on trust, listening and the long term. As a company on a human scale, we develop this mindset in order to develop solidarity and a good atmosphere among our employees.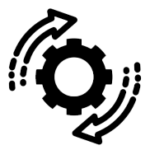 Agility
Our teams are close to the product, attentive and versatile. This versatility of positions allows us to have teams with varied and mobile profiles and a broad vision of the manufacturing process. This organisational agility is particularly noticeable in the diversity of our formats.
We offer a wide range of formats in terms of weight (from 9g to 1.2kg), packaging (bulk, flowpack, case), cooking (raw or cooked) and conservation (fresh or frozen).

Creativity
The proximity between the R&D and Sales departments allows us to meet and understand your needs and constraints. Furthermore, the synergy between the R&D and Production teams guarantees the technical and economic feasibility of the products being developed, in compliance with your specifications. Our Chef, who has worked in renowned establishments, also in the world of pastries, develops new recipes with passion, creativity and rigour.
Finally, our catalogue of more than 400 ingredients allows us to create original and sometimes complex recipes. In 2005, we reinvented the quiche in mini format. A few years later, we developed an original range of mini savoury tatins on a crispy buttery puff pastry.